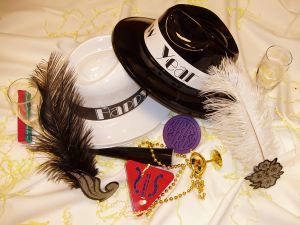 As this year comes to a close, I took a look at some of the topics I wrote about throughout the year. I've covered a mix of different topics, ranging from co-parenting issues to unique prenuptial agreement cases. Out of all the entries I looked through, the more popular pieces tended to fall under the category of prenuptial agreements and topics dealing with finances or assets. I figured that a good way to close out the year would be to highlight some of my more popular posts, based on feedback I've received from others:

It's Not All About the Dress: 5 Reasons a Bride Should Consider a Pre-Nup
This was one of my more favorite blogs to write. In my practice, I always try to stress to clients that timing and good communication is very important. Although wedding planning can be one of the most enjoyable things a couple can do together, it is important to not put off prenuptial agreement discussions because you feel it will disrupt the wedding planning. In this blog, I tried to point out that prenup discussions can play a great role in the planning process and it is always a good idea to create a strong foundation for discussions about finances before the marriage..
Be Careful What You Post Because You Just Might Get a Fine!
After reading a few articles about social media prenups, I decided to provide my own take on the growing trend. After the blog went up on my website, I received calls from people wanting more information on how a social media prenup actually works. Considering many people hold onto the stereotype that prenups are just about money, this was the best example of how prenups can be uniquely tailored to suit you and your partner's own relationship. Social media prenups can take on a more light-hearted tone, providing that a spouse will have to take on certain household chores or responsibilities if certain things are posted on social media. I think this blog is a great way to help someone put aside assumptions they may have about prenuptial agreements. Some clauses may be important to one or both members of the couple and for that reason are included. It is important to discuss the enforceability of these clauses and other specifically tailored clauses with your attorney.
Hard Work or Pure Luck? How the Manner of Your Asset Appreciation Matters
If you read this piece and found some of the principles extremely complicated, you aren't alone! When it comes to asset appreciation, it is extremely difficult to understand that how an asset appreciates may affect its distribution… I thought it was important to address this topic because arriving at a fair and reasonable distribution of assets requires more than simply compiling a list of assets and liabilities and deciding on a percentage for distribution. .Working with an experienced professional to educate yourself on where your own assets fall into place (as it relates to this topic) will facilitate the negotiation and help you to arrive at an equitable distribution.
5 Considerations Before You Check In at the Divorce Hotel
The Divorce Hotel: a way for couples to take a quaint weekend getaway and come away with a divorce. I know it is easy to fall prey to the promotion and hype surrounding something unique like this, but I felt it was important that people understand how delicate the nature of divorce really is. In theory, it is great to think that in one weekend, you and your spouse could go through the entire divorce process. However, in practice, it can be extremely stressful to put yourselves on such a rushed timeline.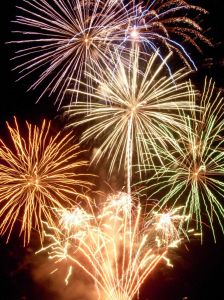 As 2014 comes to a close, I look back on so many interesting stories that came out on the topic of divorce. Whether it was the woman who went to court to keep her engagement ring after a breakup, or the idea of having special provisions in your prenuptial agreement for your family pet, there are always new developments in this area of law.
I look forward to writing more blogs in 2015 addressing issues that arise in prenuptial agreements and divorce. I also will be looking to address issues that unmarried couples may encounter and emerging issues in family law.