I have written in the past about the importance of choosing the right attorney for your legal needs. From time to time, potential clients come to me with a set of papers prepared through an online service.  These papers often lack important details and/or do not address core issues – especially in more complex or unique situations. When you are not working directly with an attorney, how can you be sure your needs are being met?  The internet is saturated with sites offering legal services at a deep discount. The services can be used for anything from business formation to wills. While many of these providers emphasize the role of attorneys in drafting the documents, this type of disclaimer sometimes leads the users to believe that the role of the attorney is then to review these pre-packaged documents. . Many people choose to use discount legal service providers because the price can often be lower than working with an attorney with specialized experience and also because of the perception that the process will be quicker through the service provider.
Working through a legal service provider is a very different experience than working one-on-one with an experienced attorney. The following are some key elements that come into play when deciding what method to use for your legal issue: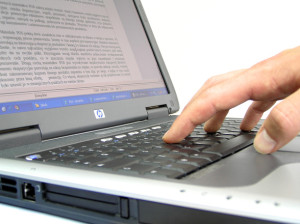 Laws vary by state: Although some law variations may be minor, each state has its own laws and rules. For example, wills must conform to a very specific set of laws that are set by the state. Legal issues related to prenuptial agreements and divorce (prenups, settlement agreements, custody arrangements, etc.) are also governed by state law. Legal service providers often include assurances that the services will conform to state law. While some paperwork, such as a trademark application, may be more straightforward and conform across states, other items like those related to prenuptial agreements and divorce can be more difficult to prepare.  There is often a lack of opportunity to include provisions that are not part of the prescribed framework.  Sometimes, a problem will not be known until there is a challenge or request for a modification of the agreement.
Discount Legal Service Providers do not provide the benefits of the attorney-client relationship: While legal service providers often use licensed attorneys to complete paperwork and fill out forms, there is not any attorney-client privilege or relationship regardless of the services rendered. Utilizing services from a provider often limits the scope of the agreement and does not afford the same level of protection as working with an experienced attorney. In essence, the protections afforded are the same as what you may get when you purchase other goods online.
Working with an attorney has additional benefits: The process of working through a legal service provider is simple: fill out an online questionnaire; receive a form which has been filled with the information; and receive "easy to follow" directions on how and where to file the forms. The providers often have online chat features on the website, allowing a user to ask questions, similar to functions on many other retail websites. This feature can be useful for quick questions or clarifications, but it lacks substantive information and may not address issues that do not fall within the framework of the questionnaire.
When going through the divorce process, there may be many questions and concerns about topics like parenting, support or the division of marital property (and what constitutes marital property). In working on a prenuptial agreement, a boilerplate agreement may not fully address the needs and intentions of the parties.  Your attorney will be able to sit down with you face-to-face and go over the relevant law and your options while explaining the implications of certain options. Legal service providers do not advise customers on what course of action to take, rather these providers take information you provide them and insert it into applicable forms. Throughout the prenuptial or divorce process, your attorney will raise possible issues and considerations appropriate to your situation.  He or she will be able to answer ongoing questions and advise you on next steps and what to expect. However, once you receive your forms from the legal service provider, the transaction has ended. The provider includes directions on where and how to file the paperwork, but from the service standpoint, the service has been rendered. "Customer support" is often included in the price paid for the service, but it is important to understand that this support is not comparable to legal advice that an attorney may provide.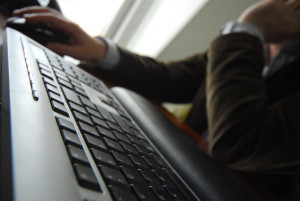 Other considerations: Aside from regular legal services, many legal service providers now offer subscription-based services to allow unlimited consultations with licensed attorneys in your own state. These services often allow for 30-minute or 60-minute consultations on an unlimited basis for a set period of time (usually six or twelve months). However, in most cases, the consultations must be limited new legal issues. For example, once you have a consultation about divorce, you may not consult about divorce again. Essentially, you are limited to the information given in these short time frames.
When faced with a legal issue, it is usually best to err on the side of caution. Completing a prenuptial agreement or divorce online may seem like the least stressful, less expensive way to go. When addressing important life changes, it is important to fully understand your rights and obligations under the law and that you have the opportunity to make informed choices. The agreement or documents must be enforceable, durable and practical.  Easier is not always better, and when it comes to legal issues, the best way to ensure that you are protected is to consult with an experienced attorney.