In today's constantly connected world, the way we interact with one another has changed. Relationship milestones are now often celebrated through technology and are sometimes reached through technology itself. Becoming Facebook official sometimes marks the real beginning of a relationship. Sharing a Netflix password may signify that the relationship is serious. Having a joint iTunes account is often part of a modern relationship. In a world that is increasingly dependent on the use of technology, how can you safeguard your own digital assets?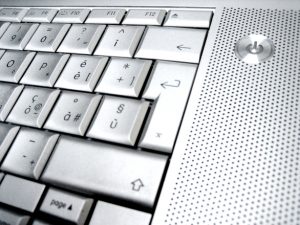 The definition of an asset in the context of technology and digital media can be vague, especially as new platforms are being developed every day. Types of digital assets include photography, audiovisual media, word documents and electronic mail. Not only are personal items like music and pictures stored through technology (think "the cloud"), people also spend money or have a sentimental attachment for these digital items that can only be accessed through certain channels (like an Apple iTunes account).  While it may be convenient and even romantic to share technology-related assets, what can be done to protect your individual investment in these assets?
For tech-related assets that are purchased through a specific platform for use only on that platform, individual files often can not to be moved to another account. For example, an iTunes account cannot be split up; all the files must remain on the same account. Because many digital assets can often not be divided and must instead stay in one account, a good way to address these assets is to include appropriate provisions in a prenuptial (or postnuptial) agreement ("prenup" or "postnup").  A prenup can address the existing accounts as well as lay out a plan for how the assets should be handled and who would retain ownership should a breakup (or other event) occur. Negotiating a prenup is an opportunity to have a discussion about digital and other assets and to clarify how things will work during the marriage.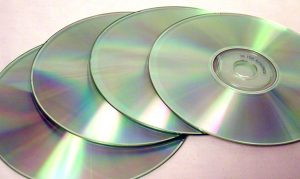 Whereas couples can often divide property like hard cover books or DVDs, digital assets have to be handled differently. Much like prenups in general, clauses related to digital assets can be tailored to a couple based on personal preference. For example, the prenup can provide that in the event of a breakup, one party retains full access to and control of the asset (for our purposes, I will use iTunes as the example) and reimburse the other party based upon an agreed upon value. The credit can be based on the depth of the iTunes library or the party's monetary contribution to the library.  Another option is to each maintain separate accounts from the beginning.  With this option, this type of clause may not be necessary in the prenup.
Rather than addressing what happens to the iTunes account upon a breakup; the prenup can instead address how a shared iTunes account should be maintained during the marriage. In this case, a prenup clause could provide for one party to have full control over the account while still allowing the other party access. The party with "access only" to the account would not be responsible for contributing any money towards the iTunes library. The point is, expectations about use of digital assets should be clear from the start if this is an important issue in the relationship.
When addressing assets in the digital age, it is not always black and white. Creative options are available depending on what is comfortable (and practical) for the couple. Regardless, thought should be put into sharing one account for any digital items that are important. To read more about how a prenuptial agreement can help to lay a foundation for your marriage, please visit the prenuptial practice area page of my website.