The Russian film Loveless, directed by Andrey Zvyagintsev, is an intense, provocative drama that can be viewed on many levels.    It is a comment on what happens when a marriage breaks down as well as a critique of modern Russian society.  I found that there were aspects of the story that also apply to our American society.  When the film begins, Boris and Zhenya are already going through a divorce.  Their twelve-year old son, Alyosha, is often present in the battlefield that is their apartment.  Harsh words surround the family as they go about their daily activities.  Boris and Zhenya are often distracted.  They argue constantly and spend a great deal of time on their cell phones rather than show any connection with their son or each other.  They are each busy with new love interests.  Alyosha tries to cope with it all, crying intensely and off by himself.
There is no attempt by these warring parents to reach a compromise on any level – even when a calamity occurs that involves their son. The parents become embroiled in the dynamic that has become their new normal.  At some point, their son disappears.  I will stop there.
While the reviews are overwhelmingly positive, the story behind the film may not inspire one to go out and see it.  It is, however, a riveting film about modern life in Russian society and what can be the negative aspects of a divorce.  Some aspects of Russian life hit home; such as the business of our lives, the constant use of cellphones and other distractions and demands of modern life.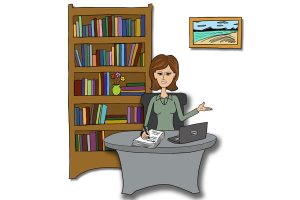 In my experience, most parents are willing to focus on the child when going through a divorce.  In fact, many take a child centered approach to their conflict.  However, a high conflict couple can easily fall into the unhealthy trap of staying focused in the past with each parent can becoming victim to the behavior that comes with fear and anger. With that, logic and reason fall by the wayside. Most couples do not want to stay in such a trap and recognize it is not healthy for any member of the family.
I couldn't help but wonder about how things could be different for this mother, father and child and the senselessness of their conflict trap.  Getting out of a conflict trap requires the right conditions.  The first step is being aware that the family dynamics are not healthy.  The next step is committing to making more effective choices.
The film's title is an accurate one for this particular story.  The message is a cautionary one to us all.