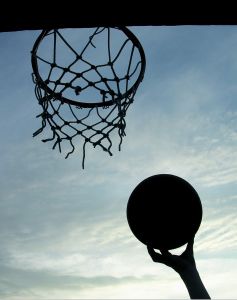 A solid contract is the cornerstone of a successful career for any professional athlete. A contract provides a sense of security, both personal and financial. Generally, an athlete will hire an agent to look out for his/her financial interests, ensuring that every deal or endorsement made is defined by a contract. Like many couples, however, when it comes to love and marriage, athletes are uncomfortable talking about money and shy away from planning for the future: good or bad.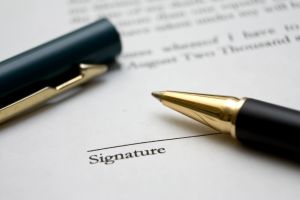 It is often thought that a "prenup" is reserved for the wealthy: families like the Rockefellers, or other entrepreneurs with deep pockets who are finally deciding to take the marital plunge. While, a prenuptial agreement is essential for those already with assets, it is even more essential for those who are about to come into a great deal of wealth, or work in a field where financial security fluctuates significantly year-to-year. By definition, a professional athlete's career can go from non-existent to superstar success overnight and return to non-existent the very next day. It is a phenomenal and harsh reality with highs and lows many people will never experience. It is not an average 9 to 5 job and can be disastrous for couples who are not thoroughly prepared for the ride before tying the knot.
It is important for professional athletes of all levels to consider the importance of a prenup. Much like a thriving business owner, a professional athlete has likely worked to perfect his or her skills over a lifetime, so it is important to protect the benefits and fruits of their labor. From their spouse's perspective, it is also equally important that their contributions to the marriage are respected and that they have financial security if the marriage comes to an end.
Recently, news came out that the reality TV star, Khloe Kardashian and NBA player, Lamar Odom are headed for divorce. The couple does have a prenup which protects Odom's estate, valued at more than $30 million. Sources say the agreement provides for Khloe to receive maintenance from Odom, as well as access to a joint account (funded by Odom) to pay all expenses. The agreement also outlines exactly how much Khloe would receive in monthly support in the event of a divorce. Though the terms of the prenuptial agreement have not been made entirely public, one can only assume that Khloe and Lamar have had well-advised input from their respective attorneys in coming to the terms of their prenuptial agreement. This type of planning enables both parties to reduce the level of stress associated with separation and divorce by providing certainty about the future. With a properly drafted prenup, Lamar and Khloe should find comfort that they have taken control over important financial decisions and minimized the fear of a third party deciding their fate.

One of the main reasons that professional athletes need to strongly consider prenups is that their assets and estates are generally valued higher than others, and often higher than the people they are marrying. For their spouses, a prenup can address the unpredictable nature of an athlete's career due to injury, trade or relocation. Using collaborative law or mediation with an experienced matrimonial or family law attorney creates an atmosphere that eases the stress of negotiating the prenup. With the proper attitude, the negotiation of prenup terms is an opportunity to build trust and open the lines of communication while saving the athlete and their future spouse from excessive costs associated with divorce litigation.
Any professional athlete knows that feeling of relief after they have been signed onto their team: the relief that they're securely employed and can now focus on the game they love. A prenup is that same security and sigh of relief that allows an athlete and their spouse to focus on the important part of marriage: Love.