Many people are aware of step-parent adoptions in which a person may legally adopt his or her spouse's children in order to become a legal parent. However, there is also an option for same-sex couples as well as non-married couples: second parent adoption. The premise remains the same in that it allows the adopting parent to become a legal parent of the child. Due to recent law changes allowing gay and lesbian couples to marry in many states, it is important to consider the importance of second parent adoptions in light of these changes.

A typical example where second parent adoption is used is when a lesbian couple chooses to have a baby through insemination of one partner. In this situation, the other partner may want to become a legal parent as well. Becoming a legal parent will allow the partner to have the same rights (and responsibilities) as the biological parent. Additionally, in the event of divorce, the adoptive parent will have custody and visitation rights, as well as the same responsibility for child support (when applicable).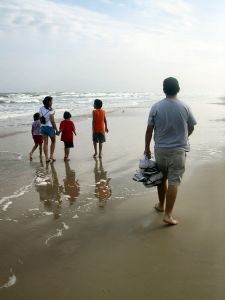 While it is both possible and common for couples to raise the children together even without a second parent adoption, it is important to note that if the partner does not adopt the child, that partner has no guaranteed legal rights. In that situation, the biological parent would potentially be able to decide what role the partner may have in raising the child.
What is the process if you want to pursue a second parent adoption? Before the adoption can be done, it must be agreed to by the adoptive (or biological) parent with whom the partner is living. Consent may also generally be required from a biological father (such as a sperm donor), but not in every situation. Your attorney can navigate the process to determine what parties will be involved in the adoption process.
The process may be different for different couples, depending on the specifics of your situation as well as the nature of the relationships involved. It is usually best for the parent seeking the second parent adoption to have the help of an attorney, as the paperwork needed for the process can be very detailed and complicated. A family law attorney experienced with Family Court and Surrogate's Court can help guide you through the necessary paperwork and the overall process. Adoptions also generally call for background checks as well as home studies and interviews with social workers. Because this may be stressful, your attorney can give you some insight as to what may be expected as well as what is required of you for the process to run smoothly.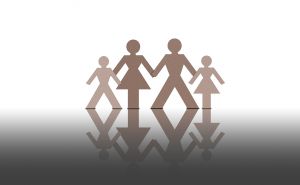 Family law matters can sometimes consist of complex paperwork and bring about stressful situations. No matter the issue you may be facing, it is always important to protect your rights. It is also important to understand how the process works and specifically how it will work with your own situation.Because adoption is a big step for anyone, it is equally important to sit down with your partner (and any other parties involved) and discuss what your goals are and how adoption may help everyone in the long-term. Working with your family law attorney can ease the stress for you and your partner, and can help ensure a successful process.