Even as some states loosen stay-at-home restrictions and businesses slowly start to reopen, many areas of everyday life remain effected by the Coronavirus. One of the major disruptions to everyday life has been the operation of local and state courts, and how issues and disputes are being resolved. While some areas are using video conferencing to conduct court business, other courts remain closed, putting a hold on the parties' abilities to reach resolution. The divorce process has not been immune to these disruptions, as many family courts remain closed except in the case of emergency.  Facts constituting an emergency are scrutinized.  For individuals already engaged in the divorce process at the onset of the Coronavirus quarantining, or for those seeking to begin the process with the stay-at-home order already in effect, out-of-court divorce processes may provide resolution and relief.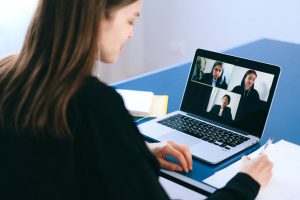 For parties beginning the divorce process, the court is often seen as the usual way of reaching a settlement. As courts remain closed or operating at limited capacity, many parties may look to mediation or collaborative law as alternative processes that may keep the divorce out of the court system and also provide a mutually beneficial settlement.  The beauty of working together in an out of court process is that the couple can begin addressing their unique situation right away with the help of an experienced professional.
In the mediation process, a neutral third party will act as a facilitator in guiding the discussions for the parties. In this sense, the parties generally avail themselves to the process to work together and come to an agreement. While offices may remain closed, mediation sessions may be conducted through video conferencing to allow parties to work the process. (Learn more about video conferencing for mediation on my website.) Because the mediator is not representing either party in a legal capacity, the parties may retain their own attorneys, or choose to proceed without attorneys.  All types of cases can be mediated ranging from simple to very complex financial and/or highly emotional.  Parties may also choose to enter into interim agreements on limited issues such as parenting access or the sale or purchase of real estate.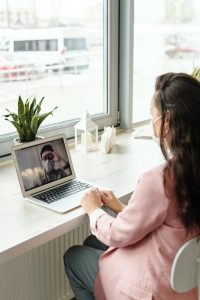 Collaborative law is another alternative to an in-court divorce. In collaborative law, the parties, their attorneys, and other trained professionals assist in identifying and negotiating the issues and creating a durable agreement for the parties. Attorneys make a pledge not to litigate and to focus on settlement.  In a collaborative divorce, the parties are in control of decisions for their own family, as opposed to the court system where a judge will decide. Attorneys are specially trained in collaborative law and other members of the collaborative "team" may include financial professionals and child specialists, among others. Having a specially trained team of professionals allows the parties to craft a lasting agreement that addresses their issues and keeps the needs of the whole family front and center.
Working through the divorce process or beginning the process during the Coronavirus pandemic may seem daunting. However, there are ways to work through the process while still coming to an optimal and mutually beneficial agreement for both parties. Whether or not to move forward towards resolution of family matters and choosing the right process are important decisions.  A consultation can help make an informed decision.  Technology such as zoom and Skype create the opportunity for productive negotiations while sheltering in place. More information about mediation and collaborative divorce can be found on my website here.