The recent split between Catherine Zeta-Jones and Michael Douglas was a shock to many. Like any family, Zeta-Jones and Douglas are no strangers to challenge. They have weathered through Douglas's throat cancer, his son's legal struggles and ultimate 5-year jail sentence for dealing methamphetamine and cocaine, and Zeta-Jones's struggle with Bipolar II Disorder. Despite the added stress of having all of their family issues played out in the spotlight, the Hollywood couple stood strong through thirteen years of what appeared to be a happy and loving marriage.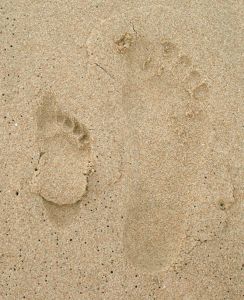 So what happens now? While still too early to tell whether their separation will ultimately end in divorce or reconciliation, it is not too early to talk about the kids. Though Zeta-Jones and Douglas reportedly have a pre-nuptial agreement discussing financial plans after a split, it is unclear if agreement considers child-related issues. If the prenuptial agreement does not discuss the issues of child support, custody, parenting, and decision-making, it's time for Douglas and Zeta-Jones to find a good mediator to work out a Parenting Agreement. During this junction before a divorce and even before a separation, it is imperative a couple with minor children have a mutual agreement that lays out a plan to protect the children during this transitional period and continuing into the future.
Many day-to-day decisions involving the children can become devastating issues of contention between separating spouses. Where the children attend school, where will they live, whose family will the children spend the holidays with, who is paying for the kids' school trip to the Nation's Capital? These questions and many more were easily decided as a one unit household and seem simple enough to work out between spouses. Unfortunately, the quickest turn down the ugly divorce path tends to be over a dispute in regards to the children. Taking the simple step of sitting down with a professional mediator allows the couple to answer these looming questions, mutually work out an agreement to promote the best interest of the children, and ultimately avoid a future court battle. Furthermore, opting to have a mediator help with a Parenting Plan allows a separating couple to have more control over what goes into the plan, rather than leaving it to the court to decide.

Transitioning households can be traumatic for children if the parents don't take positive steps towards maintaining a united parenting structure. Seeing mom and dad living apart may be confusing and often children will face their own personal struggles with the separation. Children who are exposed to parental conflicts revolving around the separation may show signs such as acting out, struggling in school or withdrawing from social settings. The ultimate goal of a Parenting Plan is to avoid parental conflict and preemptively solve future conflict to allow the children to adjust quickly and smoothly into their new family situation. Observing their parents working together in a positive and productive manner will promote a supportive and loving environment for the children, ensuring their successful transition into a two-family household.
As Zeta-Jones and Douglas work through their separation, like any other parents, their number one priority is their kids. With proper advice and support, open communication, and a solid Parenting Agreement, these parents can rest assured that the family will be able to handle future challenges in a healthy and productive way.
Related Reading:
Catherine Zeta-Jones And Michael Douglas Separate
Catherine Zeta-Jones, Michael Douglas separate