After the divorce process is complete, a person can embark on a fresh start. As people recalibrate their new lives, they sometimes forget to tie up other loose ends that may have connections with the dissolved marriage.
Estate planning is an area which many people like to put off for various reasons. Drafting a Last Will and Testament ("Will") is not the most upbeat topic, and designating beneficiaries can be extremely stressful. However, if you have executed any estate planning documents before your divorce, it may not only be beneficial but also necessary to update your documents.

The changes that need to be made will be dependent on what you have executed in the first place. Estate planning can include many things, primarily a Will (which in itself includes many elements), a power of attorney designation, and the designation of beneficiaries. It may also include designation of a health care agent by a health care proxy and a living will. Each of these areas should be reviewed after a divorce to ensure that your intentions are consistent with your estate planning documents. Usually, modifications are needed and should be accomplished in a timely manner.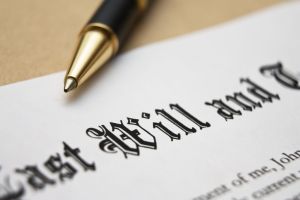 There are different ways you can go about changing any of these documents. Some of this will also depend on the process chosen for the divorce. For example, if you have a signed Separation Agreement, the agreement can stipulate some of the modifications to be made to estate planning documents. Also important are the specific laws for your state. There may be different formalities and timing elements that must be followed to ensure that any changes you do make are considered valid and binding.
The Will
The Will contains a wealth of designations that may need to be revisited after divorce. The Will specifies who will receive your property and should be consistent with your intentions based upon the change in your marital status. Title to property should also be reviewed to determine if the transfer of the property upon your death would be directed by the Will or directly to the beneficiary based upon the way title to the property is held. The Will names an executor for your estate and, if applicable, names a guardian for your young children. Many married couples opt to leave all property to their spouse, so upon divorce, this element is most likely up for change. All of these issues require review with any life change.
Power of Attorney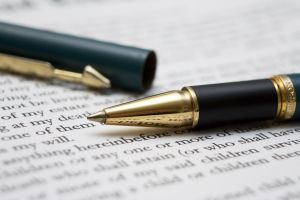 A power of attorney can cover who will handle your personal and financial affairs while you are unable or unwilling to do so. Once again, married couples often opt to have the spouse serve as power of attorney. If you feel that you need a power of attorney, you should decide whether a new designation is necessary and whether an existing power of attorney needs to be revoked.
Beneficiaries
Beneficiaries can come into play for a variety of different assets. Retirement accounts (i.e. 401(k) or IRA) and life insurance policies are among the assets that often name a spouse as beneficiary. Once divorced, you may seek to designate your children or other family member as the beneficiary. Other assets may include accounts payable on death. Designations should be consistent with your agreement and/or judgment of divorce. If the obligation to designate a spouse (and/or child) is extinguished, changes need to be made.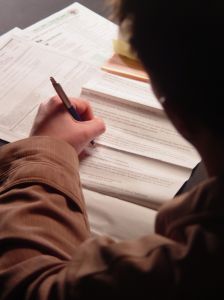 Health Care Proxy and Living Will
A health care proxy allows you to appoint someone you trust to make and carry out health care decisions on your behalf when you are incapable of making and executing the healthcare decisions delineated in the proxy. The living will allows you to state your wishes regarding health care decisions if you can no longer speak for yourself. Both the health care proxy and living will should be reviewed to ensure that the documents meet with your intentions after a divorce.
Your Separation Agreement and Judgment of Divorce should be reviewed with your attorney to determine your obligations before making any changes to any of the above documents. Because making changes to estate planning documents can be a very complex process, your attorney can assist you in making sure the changes are effected properly as you move on to the next chapter in your life.