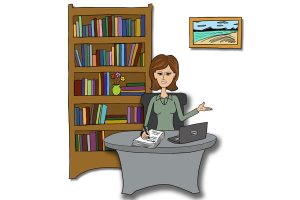 Divorce impacts many aspects of the parties' lives, including parenting. Whether the conflict surrounding a separation and/or divorce is high or low, the children need to remain a priority in the decision-making that must take place.  Two processes for divorce encourage healthy ways of co-parenting.  This article addresses the benefits of collaborative divorce and mediation as they relate to children.  In both processes, the focus is on what will work moving forward and negativity is discouraged.  This promotes a healthier transition for the children to their new normal. I have outlined some of the benefits below.
Collaborative divorce and mediation may provide a healthier way to address the needs of the children.
Both the collaborative divorce and mediation processes are intended to be non-adversarial. Rather than a contentious "winner take all" approach, these processes allow for the parties to work together to create mutually beneficial settlements. Although the divorce process is often stressful and it may be difficult for parties to work together, the professionals encourage respectful dialogue and a cooperative, problem-solving approach rather than an adversarial one. Trained professionals are employed in each process to help facilitate the discussions and keep settlement meetings productive. Because the goal of each process is to reach a mutually beneficial settlement, the negotiations are then able to focus on the needs of the children and how the parties can provide for those needs post-divorce.  The goal is to keep the children out of the middle.